Library
New Library
Lifelong Readers. Learning Companions. Boundless Knowledge
學海無涯。書山同路。樂做讀書人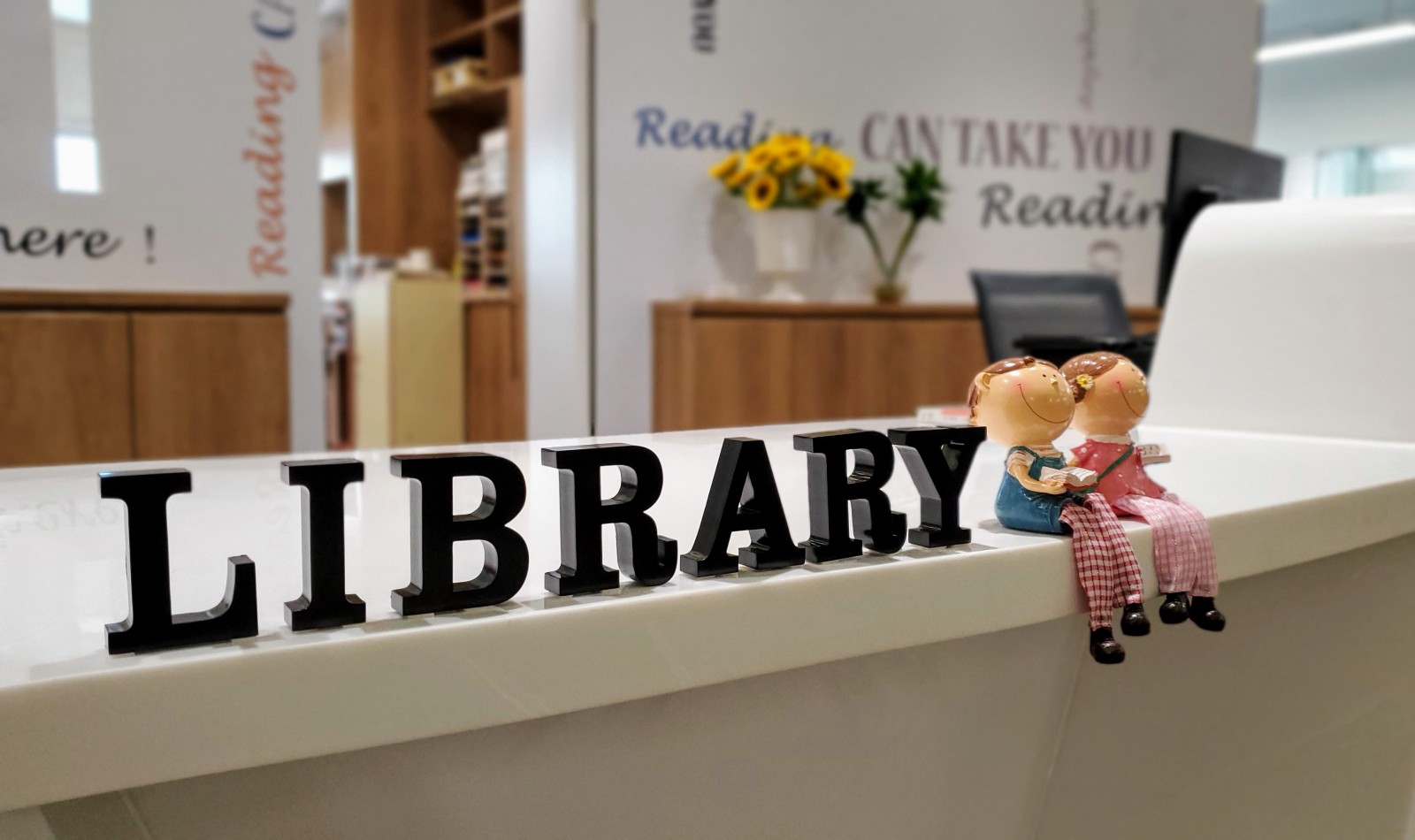 Promoting the vision of the 21st century learning communities, the School Library is a substantial resource for teachers and students to develop the learning and teaching approaches of "Flipped the classroom". The library is not only a treasure of knowledge but also an academic platform for the exchange of information, learning, reading and creativity. Therefore, students are provided with ample opportunities to acquire a range of knowledge, skills as well as literacy, including Critical thinking and Problem Solving, Collaboration, Creativity and Innovation, Communication and Media Literacy, Computing & ICT Fluency, Career & Life Planning, Cross-cultural Understanding and Self-reliance.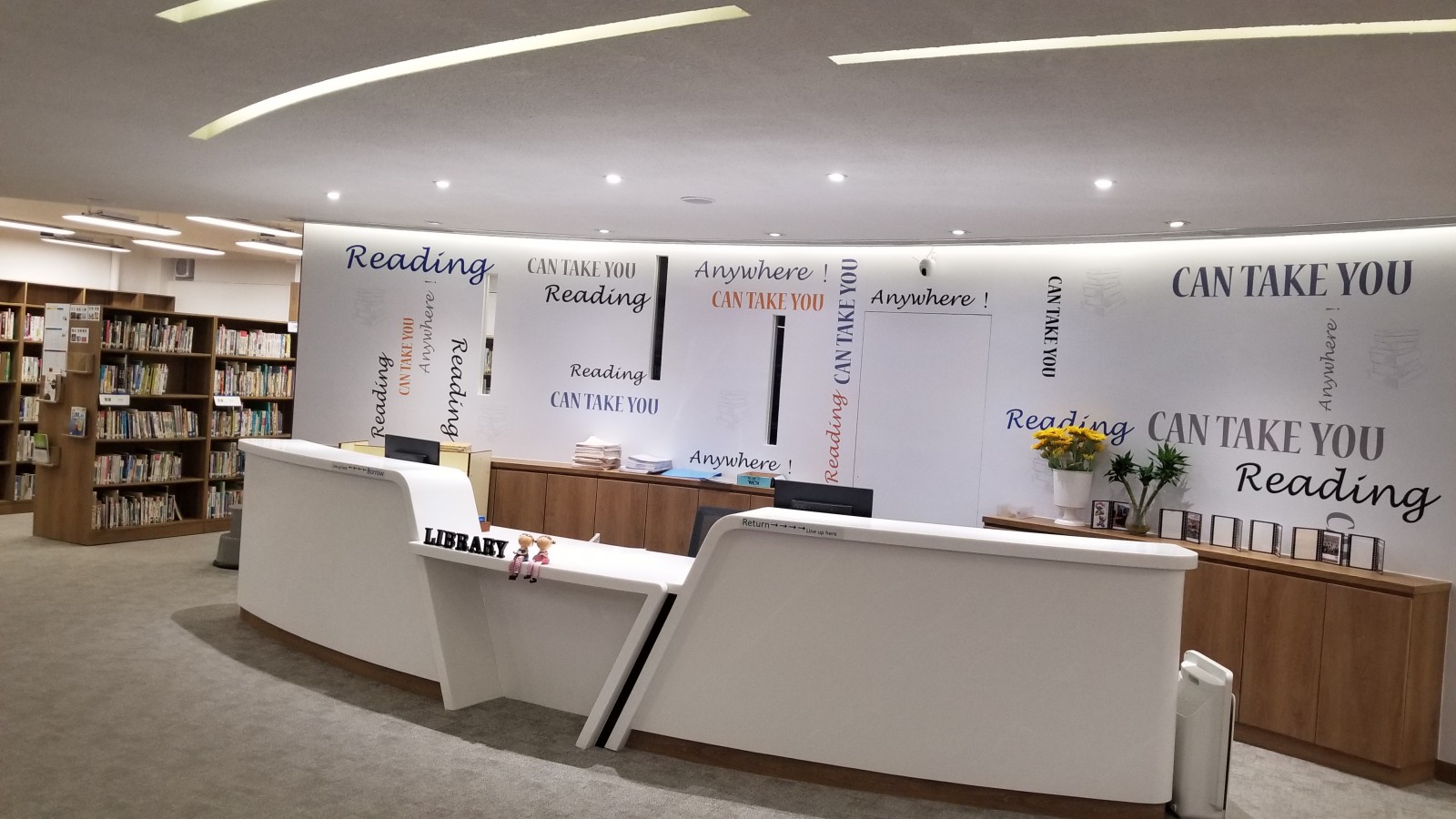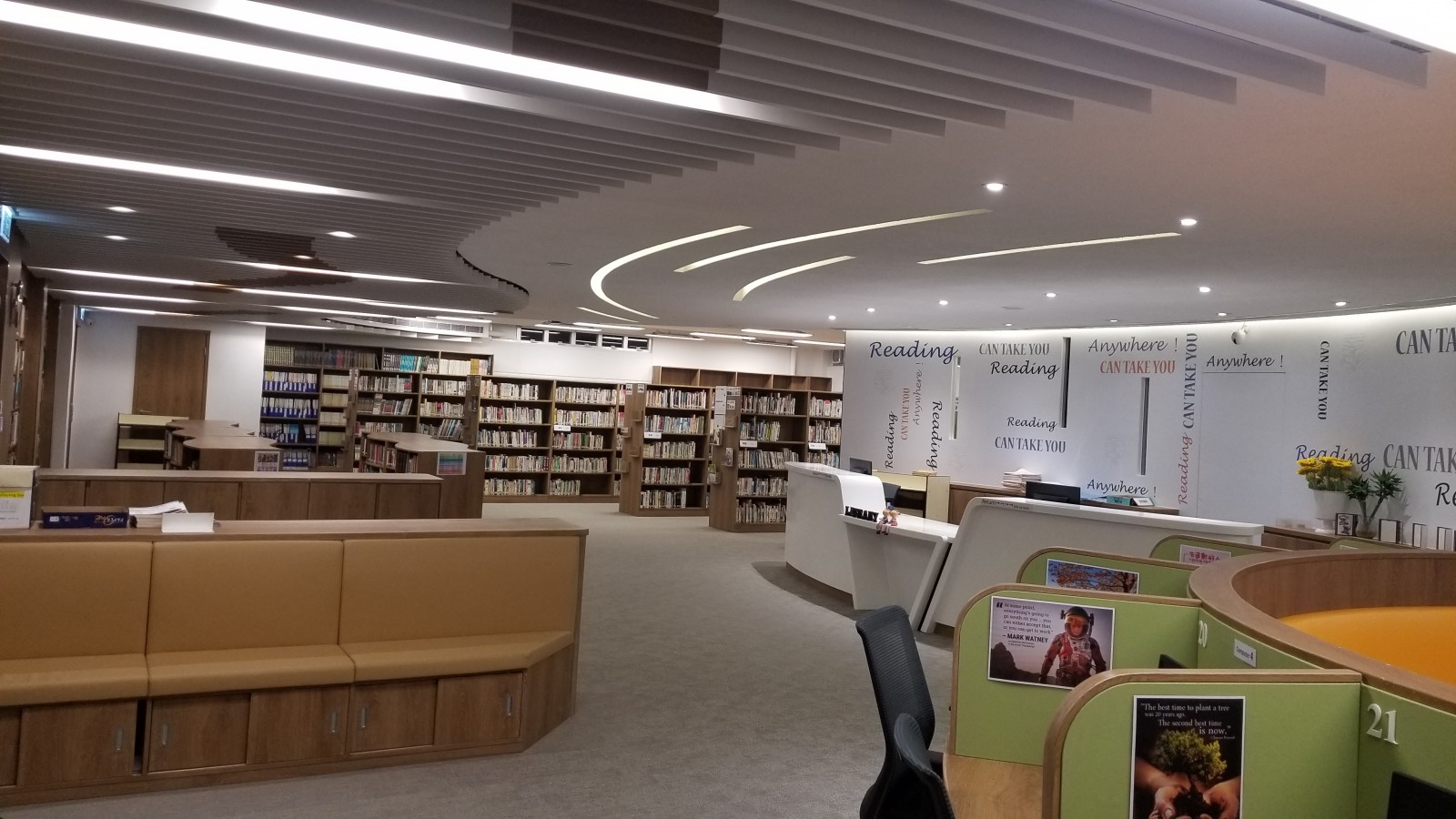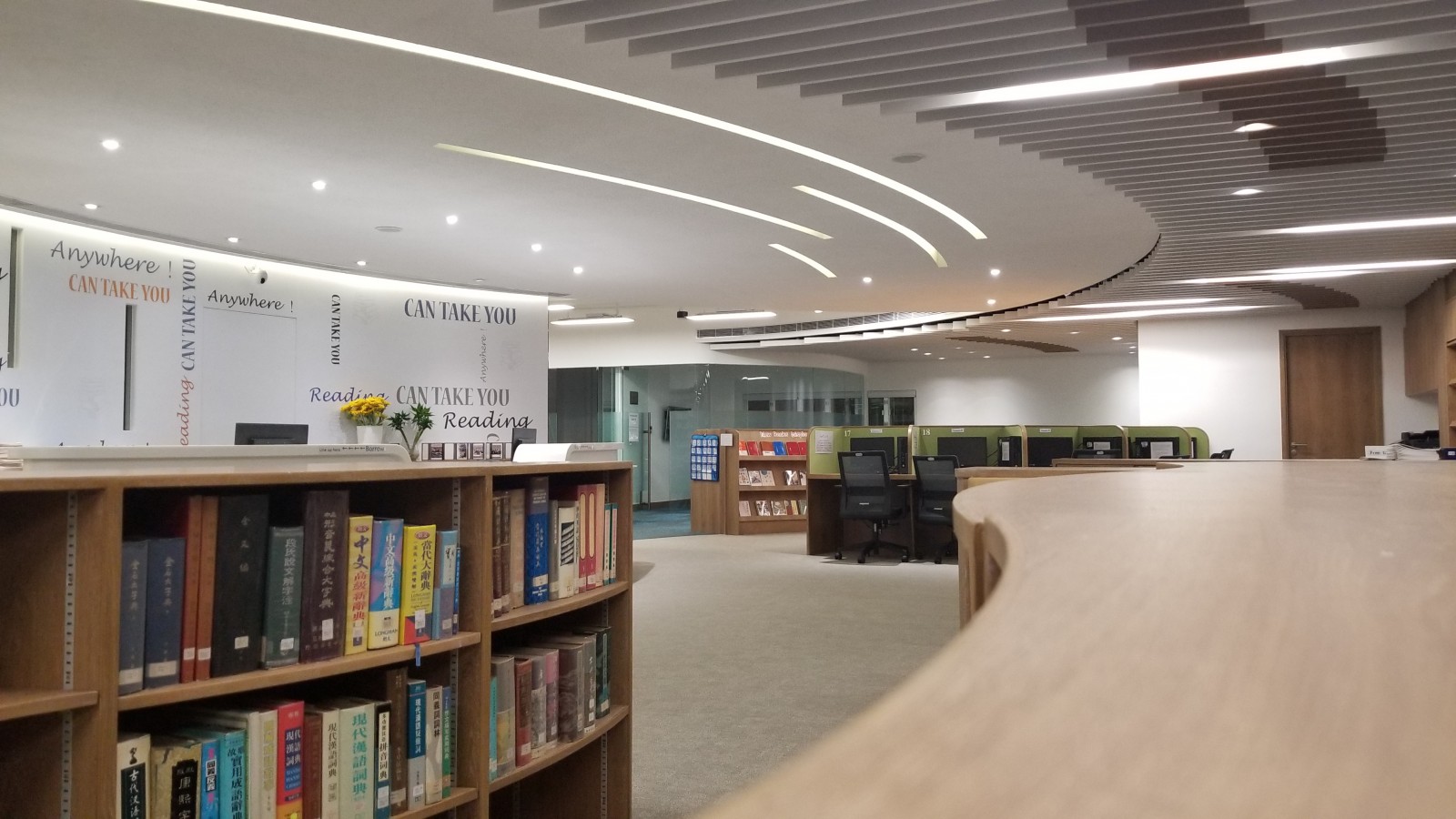 Renovated with a modern innovative design, the library has a variety of indoor plants, creating a lively ambience. It is also decorated with numerous quotes from classic literature and artwork, which enhances its artistic atmosphere. The library comprises of two key areas, namely (1) Learning Commons and (2) Diversified Collection Area
(1) Learning Commons
Learning Commons consists of a multi-purpose area, discussion rooms and an individual study area. It provides four multi-media computer workstations, six computers, twenty iPads, one interactive screen, video editing software, e-books, public library resources and 24-hour Wi-Fi access, allowing students to have self-learning and collaborative learning, hold discussions, make presentations, and exchange ideas and stimulate creativity.
With the provision of 24-hour Wi-Fi access, the library is the first hotspot for BYOD in the school; in which students can bring their learning devices like tablets, laptops and e-readers to carry out autonomous learning without boundaries.
In the light of fostering language and cross-cultural learning, the Librarian has been organizing a wide range of activities, such as author talks, writing workshops, readers' circles, movie appreciation activities, project learning workshops, video editing workshops etc.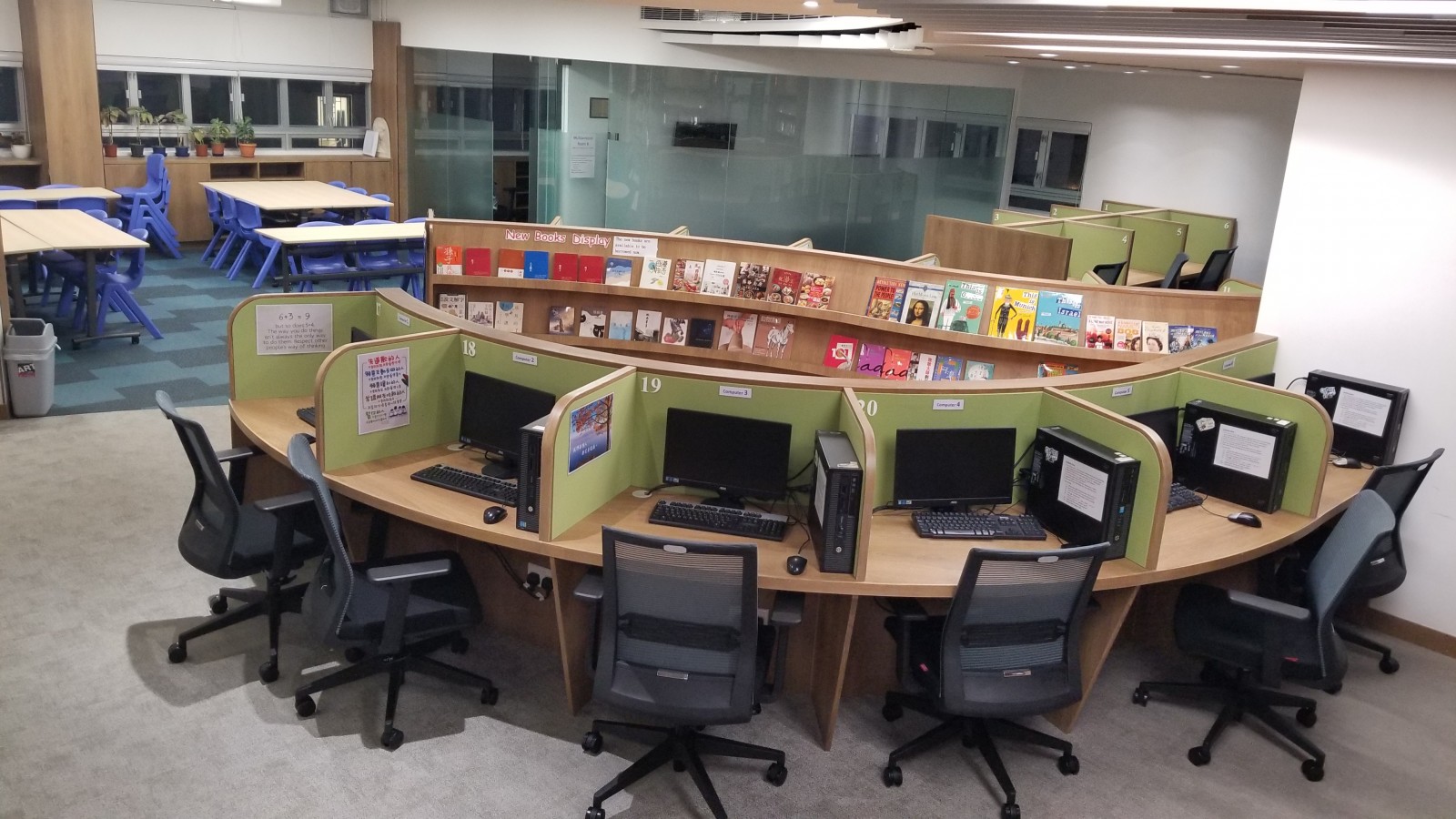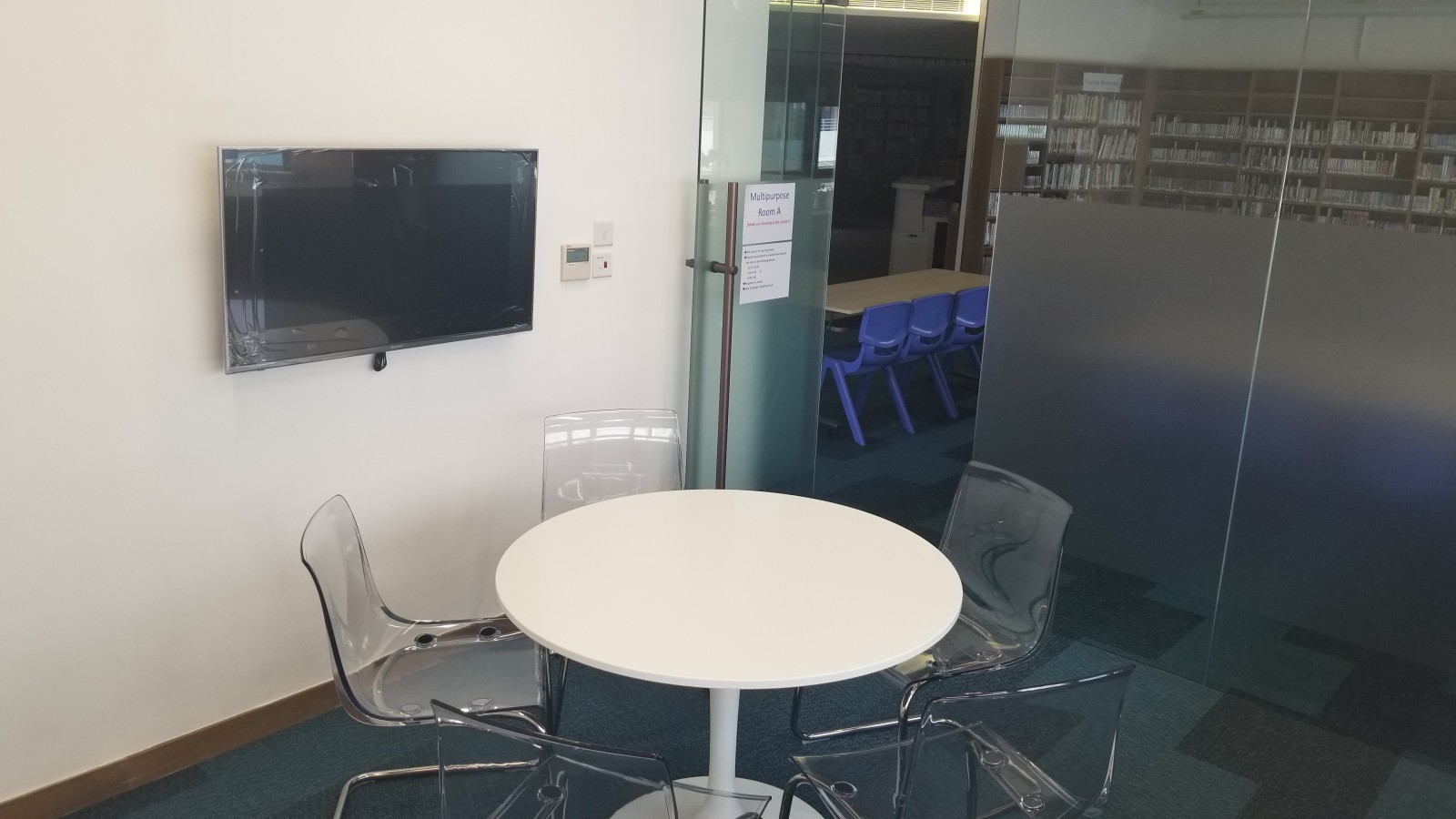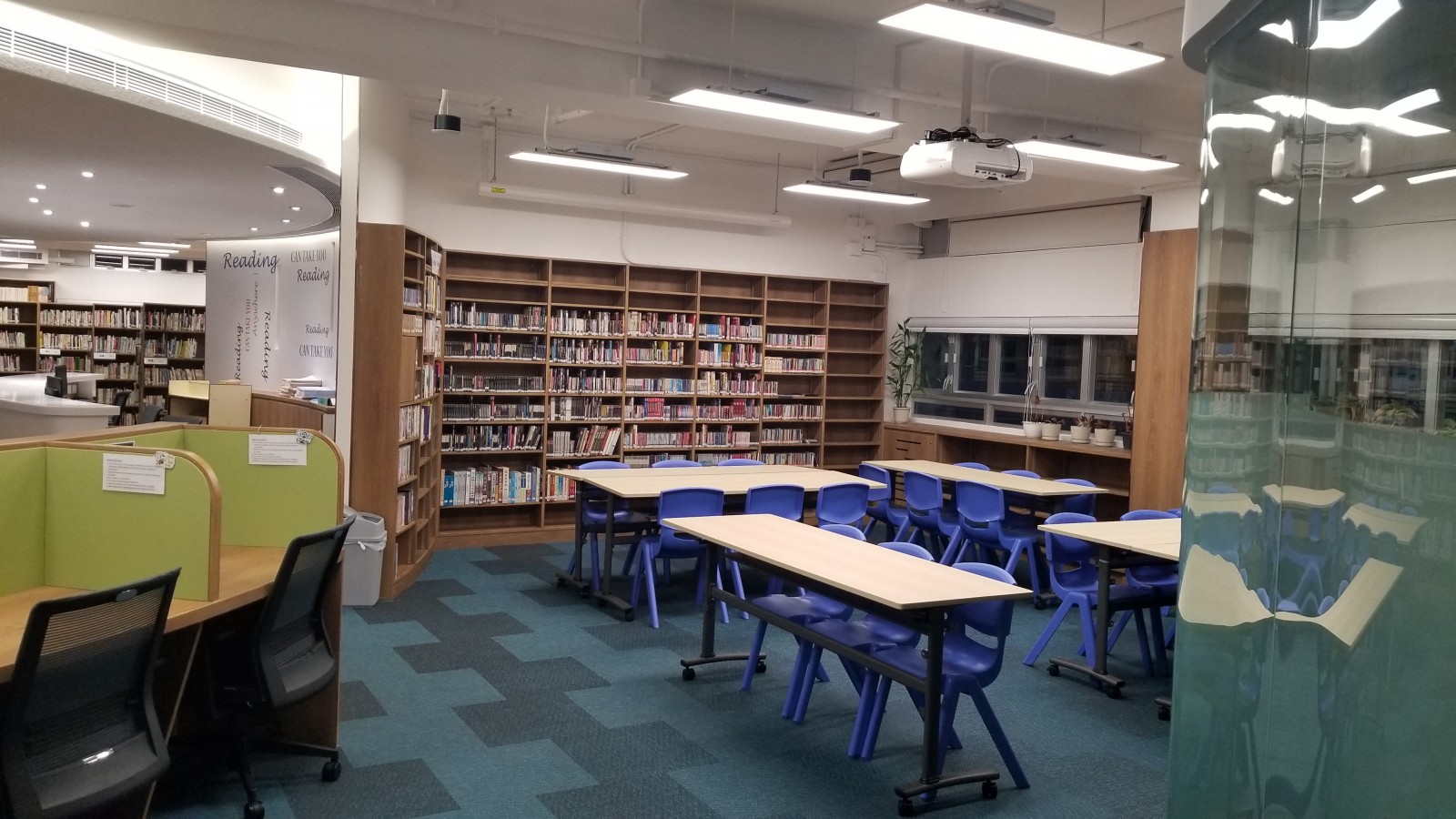 (2) Diversified Collection Area
Reference books, e-books, public library resources, music and video clips were added in order to facilitate inquiry learning for different subjects. In addition, the library has actively been promoting reading diversity and providing students with useful information, for instance, information on further studies, devotional and spiritual books, featured books and new release books.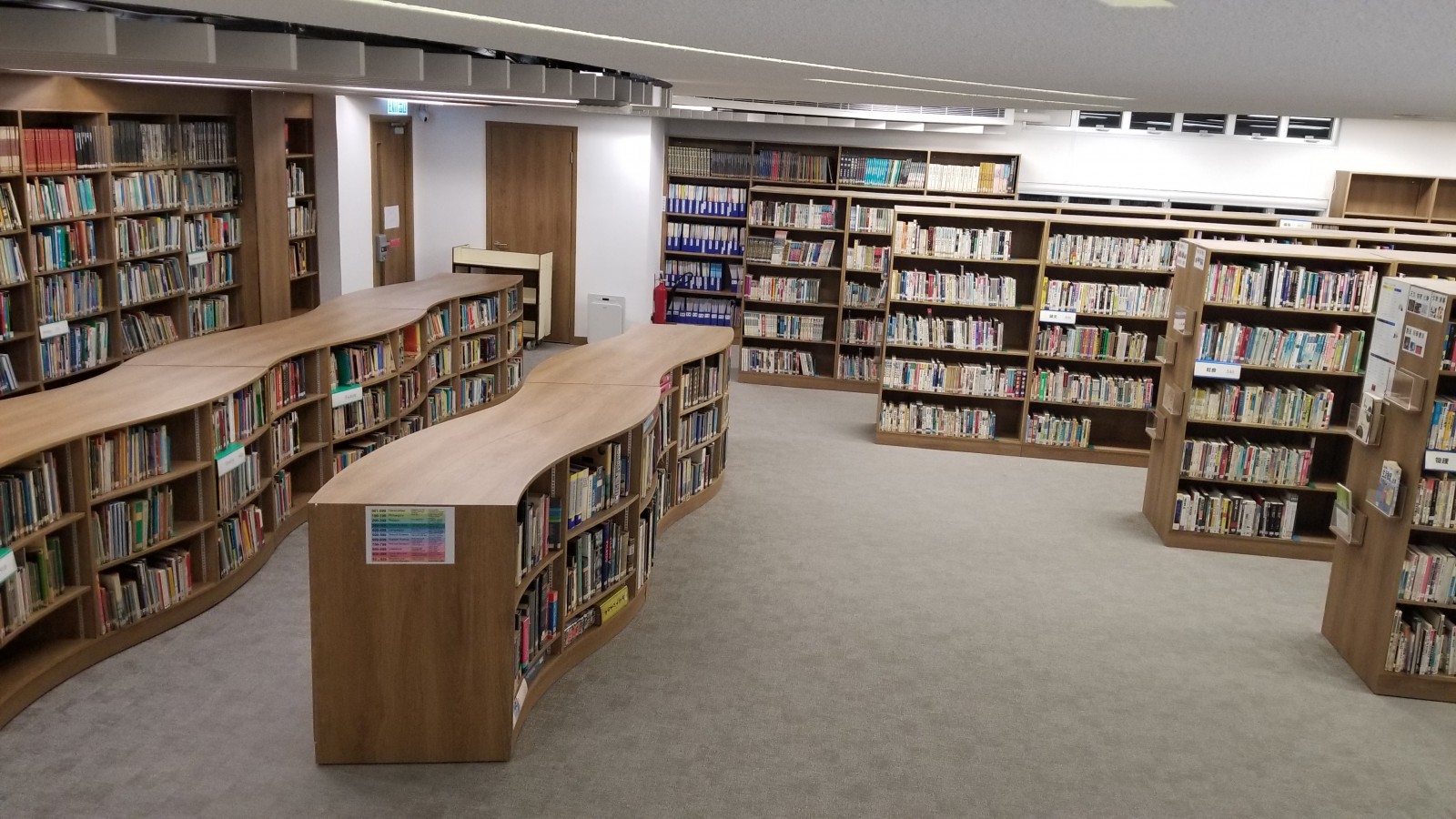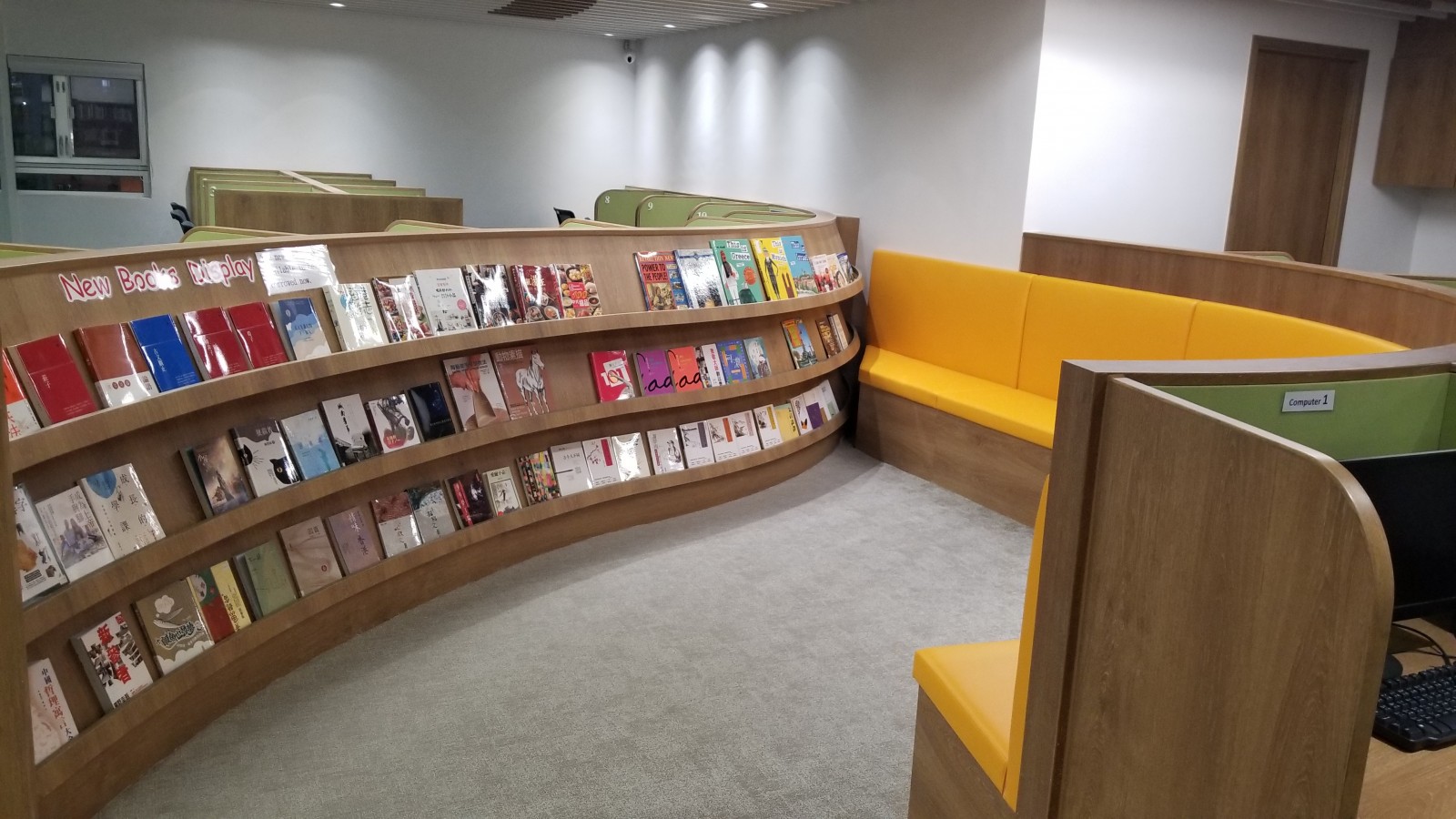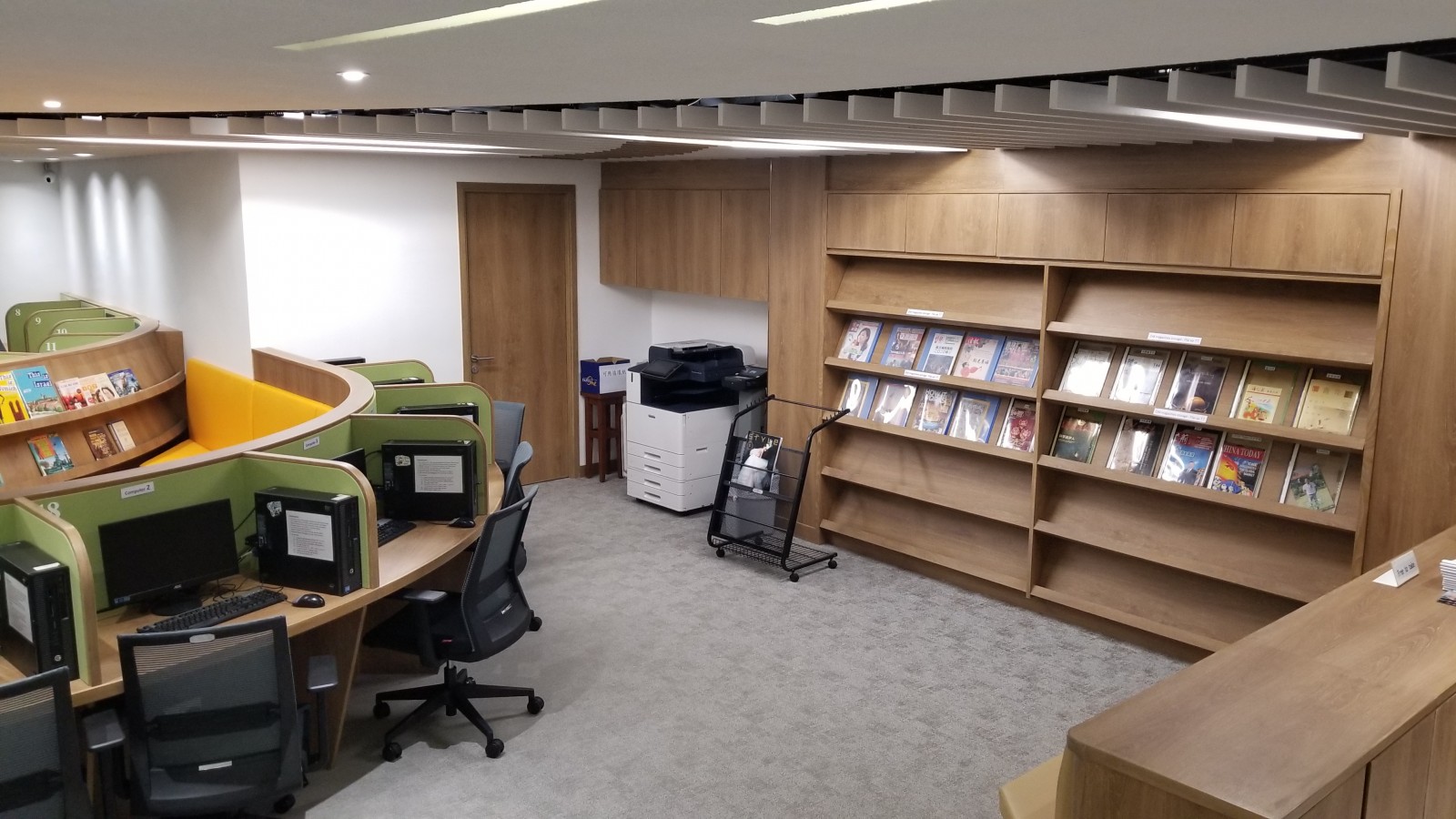 It is hoped that the library will become students' favourite spot where they can enjoy reading and learning!
---