School Song
B

e thankful to the Lord for our school, His grace, guidance and blessings forever impart.
L

iving in fellowship we're all in pursuit of Truth, Love and progress.
M

errily we strive with faith and will in face of all battles of life.
'C

ause we have new Life upheld by His power.
S

tand we together hand in hand.
S

how the world we have valour and wisdom to offer.
Lyrics by Chan Kin-hung
Arranged by Law Wai-che
The meaning behind the School Song by Our Founding Principal Mr CHAN Kin-hung (1979)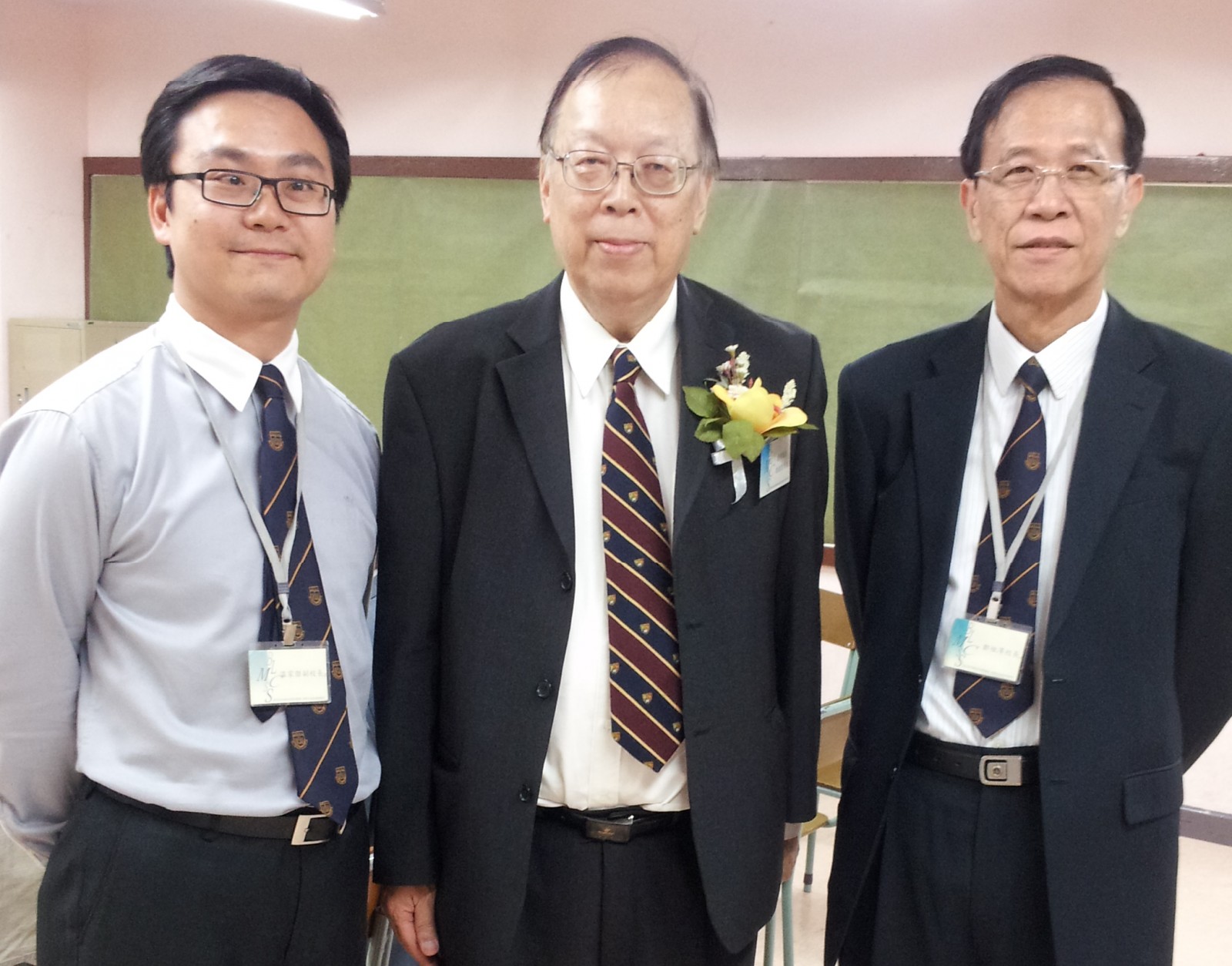 We deeply believe that God and Christian beliefs cannot be excluded from our education, whose theory is based on the teachings of Christian beliefs. A school song is a concrete representation of the ideal and spirit of a school. The lyrics of our School Song is the praise we give to the Lord for His significance in education. We hope that the life and accomplishment in the school are the realization of the spirit of the School Song. Therefore, co-workers and students, let us work together to make our school a place that will glorify God and benefit people. Here below are my thoughts when writing this song:
B - When we see God's grace in building this school, let us be sincerely thankful to the Lord. When we are burdened with the heavy responsibility of education work put upon us by God, and all the problems and difficulties along the way of teaching and learning, and meet the challenges of the times, let us be humble before God to pray for His guidance, grace and blessings. God is our support and our strength.
L - We hope to build a united and intimate fellowship life in school. May each teacher, member of the staff and student, while holding fast in their post, befriend, help and support one another with love. Let us work together in the pursuit of truth, love and progress, to receive the endless blessings God prepares for us.
M C - The difficulties and challenges in our daily life confront us like torrential rain. We may be shaken and fall . Yet, thanks be to our Lord. He gives us a powerful new life so that we can have strength to overcome the bad and stand firm. Let us make the effort to vigorously fight for restoring our faith and will in face of all battles of life.
S S - By leaning upon God's help and through the nurture of school life, we should have a crystal clear apprehension over the true meaning of life as well as the course of our daily life. With that, let us stand together heart to heart, hand in hand to show the world that we have valour and wisdom to offer.