History
Mission
Whenever our students were asked why they took History, they would always tell us that they liked it. History is a subject that explores the past and the mere fact that we humans are constantly creating History is enthralling. Our department therefore does not only aim at conveying historical knowledge, but also opening up the breadth and depth of collective human experience to students. While probing into human endeavours, we introduce ways of approaching evidence that help us interpret who we are and how we came to be. We are intrigued by how the present illuminates the past and how the past is intricately woven into contemporary concerns.
Through examining evidence, we provide with our students a vast variety of tools, aiming to develop their abilities in assessing information and articulating clear and logical conclusions that entitle rigorous reasoning. We hope to equip our students with all the right gadgets, as well as engrain in them curiosity in life and a spirit of inquiry.
Objectives
To enhance students' awareness of perceiving the present as merely a point of the historical continuum, thereby arousing and developing their interest in the past.

To equip students with the concepts of change and development, cause and effect, as well as empathy and inference.

To foster students' awareness of mankind's cultural heritage as well as its political and socio-economic evolution, through which students, with a broadened and deepened perspective, may acquire a more thorough understanding of the world in which they live.

To develop students' critical thinking ability through introducing and comparing the different schools of thought of influential historians over the centuries.

To cultivate students' ability in developing personal and social values through raising their awareness and thus appreciation of the past.

To prepare students for adulthood and citizenship through a more global outlook.
Contents
Forms

Topics

F.1

Human needs: Past and Present

The Development of European Civilization

The Rise of Islamic Civilization and Cultural Interactions between Europe and Asia in Medieval Times

History, Culture and Heritage of Early Hong Kong Region

F.2

The Middle Ages

The Renaissance

The Age of Revolution

Life in the Age of Machines

East-West Encounters

F.3

1. International Conflicts and Threats to Peace in the 20th century

a. The First World War

b. The Second World War

c. The Cold War

Growth and Development of Hong Kong in the 20th Century

F.4 – F.6

THEME A: Modernisation and Transformation in
Twentieth-Century Asia

Modernisation and transformation of Hong Kong

Modernisation and transformation of China

Modernisation and transformation of Japan and Southeast Asia


THEME B: Conflicts and Cooperation in the Twentieth-Century World

Major conflicts and the quest for peace

The quest for cooperation and prosperity
Features
Students are guided to acquire proper and effective methods in approaching the discipline of history through role play, debate, class discussion and group presentations :
To cultivate students' critical thinking ability, thus being able to make sound judgments and have effective communication

To develop students' skills in identifying relationships between events in context
Daily experience is quoted in class with a view to helping students understand the relationship between the past and the present.

Students are guided to learn independently through preparation before class and active participation in classroom discussions .
Activities
Form 1 'My History' Project
Students are required to use PowerPoint or Flash to conduct a presentation on their own history. They can develop creativity and a historical sense by summarising their life experience since birth.
2. Local History Field Trip
One field trip to investigate certain areas of Hong Kong to understand Hong Kong history is organised every academic year.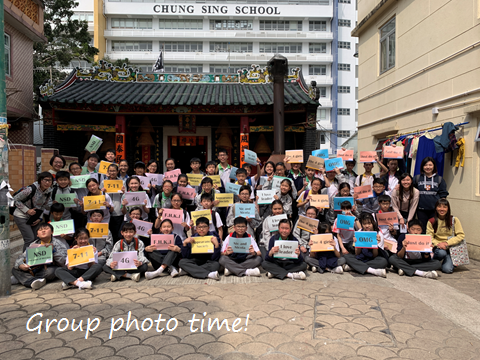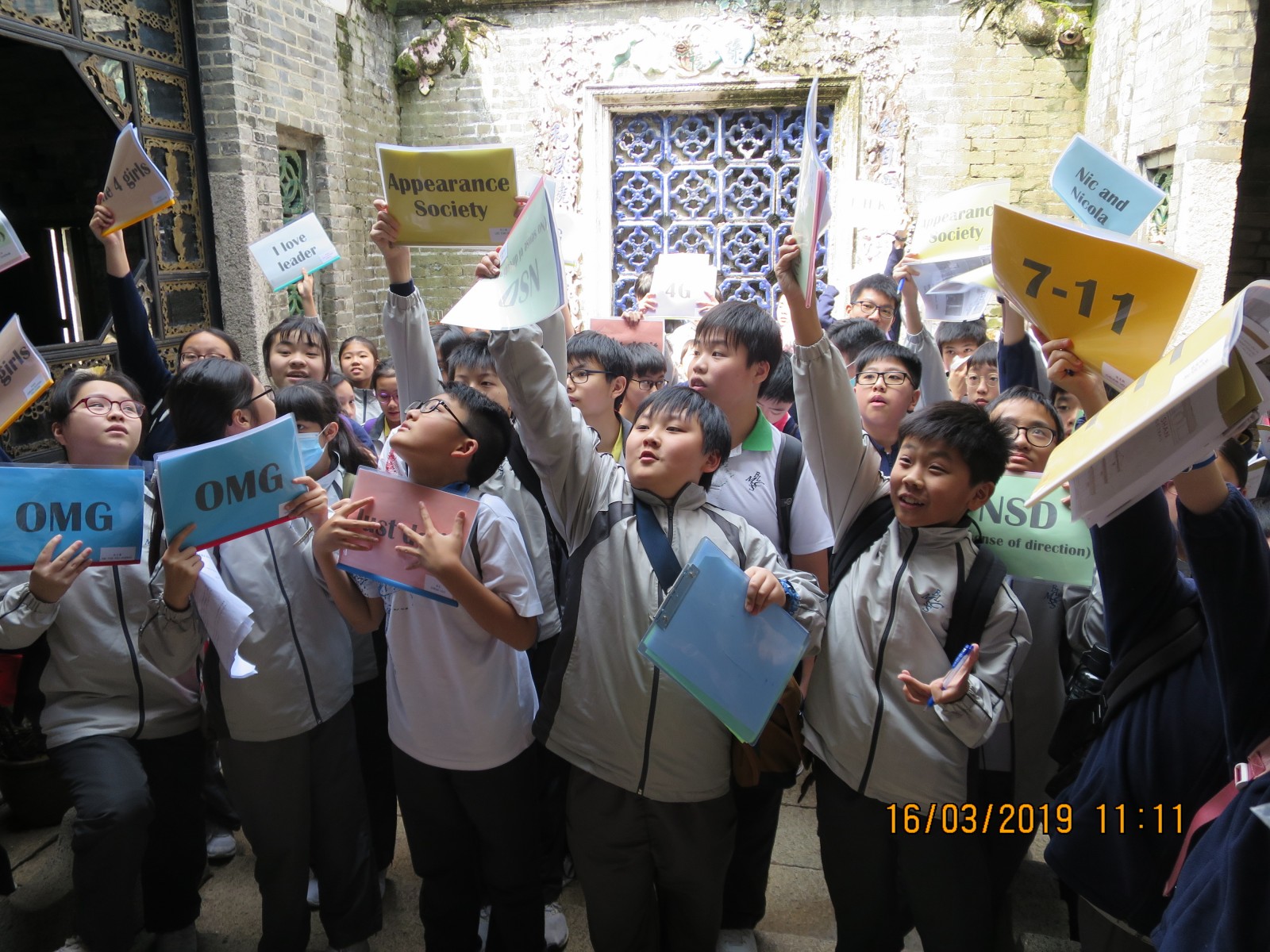 3. Junior form remedial class
Remedial classes are held before examinations so as to provide remedial teaching for students of weaker performances.
4. Senior form elite class
Elite classes are held for senior form students to consolidate their understanding of historical events and to further equip them to prepare for the public examinations.