Chinese Society
Objectives
1) To enhance students' interest in Chinese language
2) To enhance students' abilities in Chinese language
3) To promote activities related to Chinese language
Contents
1) General meetings: Activities includes group games, quizzes and text reading.
2) Publication: The collection 《青苗》 publishes more than 40 pieces of works.
3) Promotion: The Chinese Society promotes writers' talks hosted by the Chinese Department, and organises writing competitions, visits and Chinese Week activities.
Photos


Outdoor Visit at Tai Kwun, Central.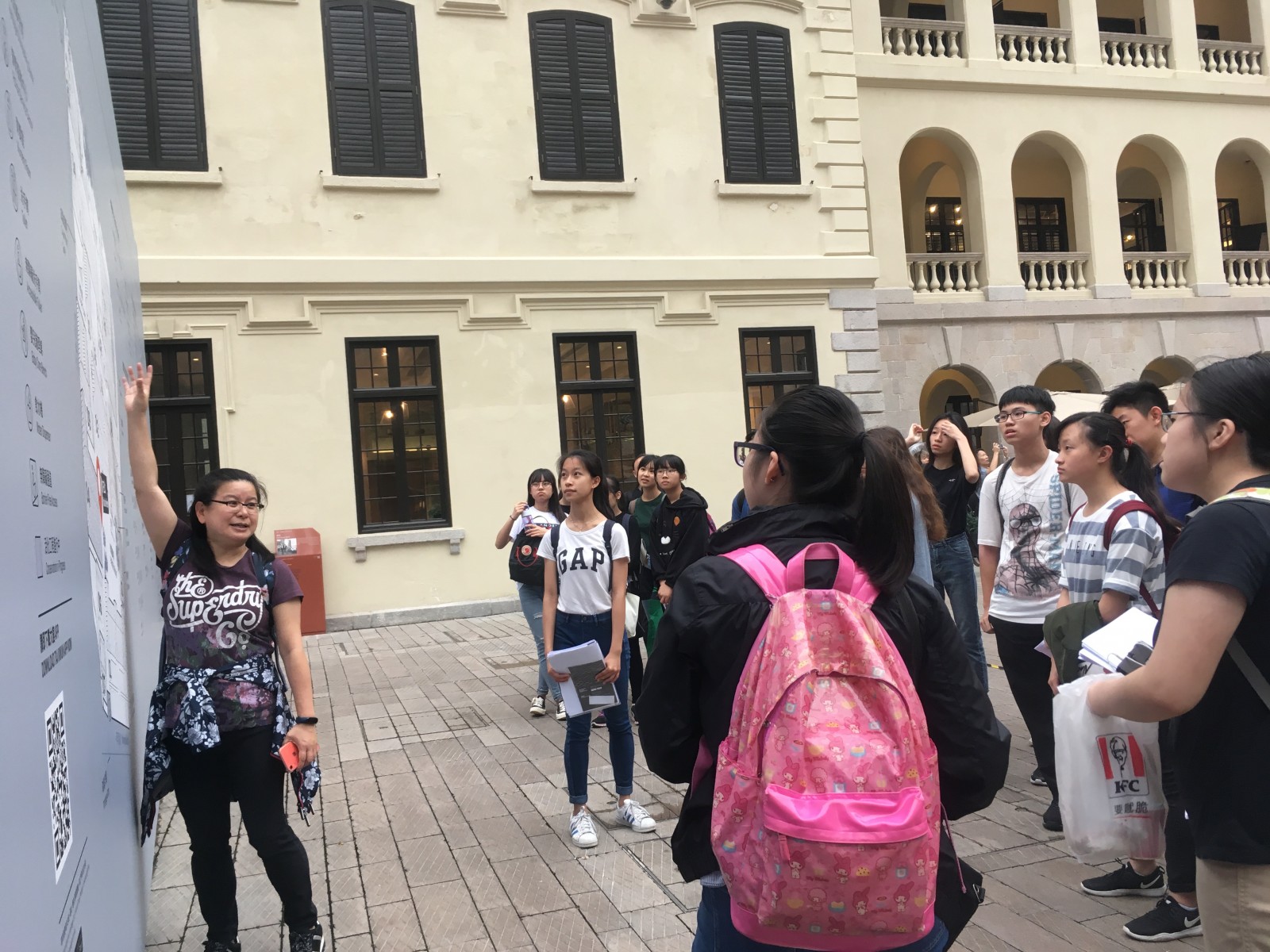 Students share their thoughts on Instagram( blmcss.chinesesociety ).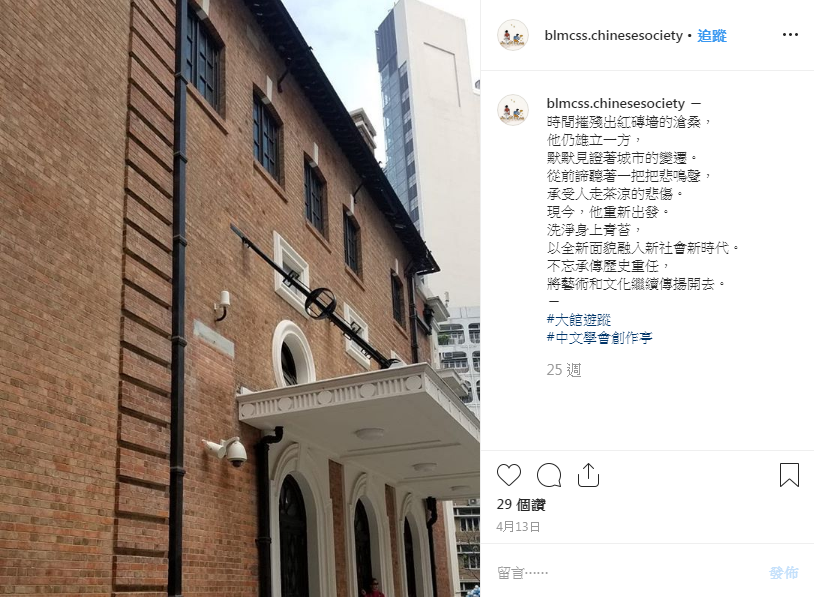 Committee members of《青苗》do promotions in Morning Assemblies.