S1 Admission Information 2023/24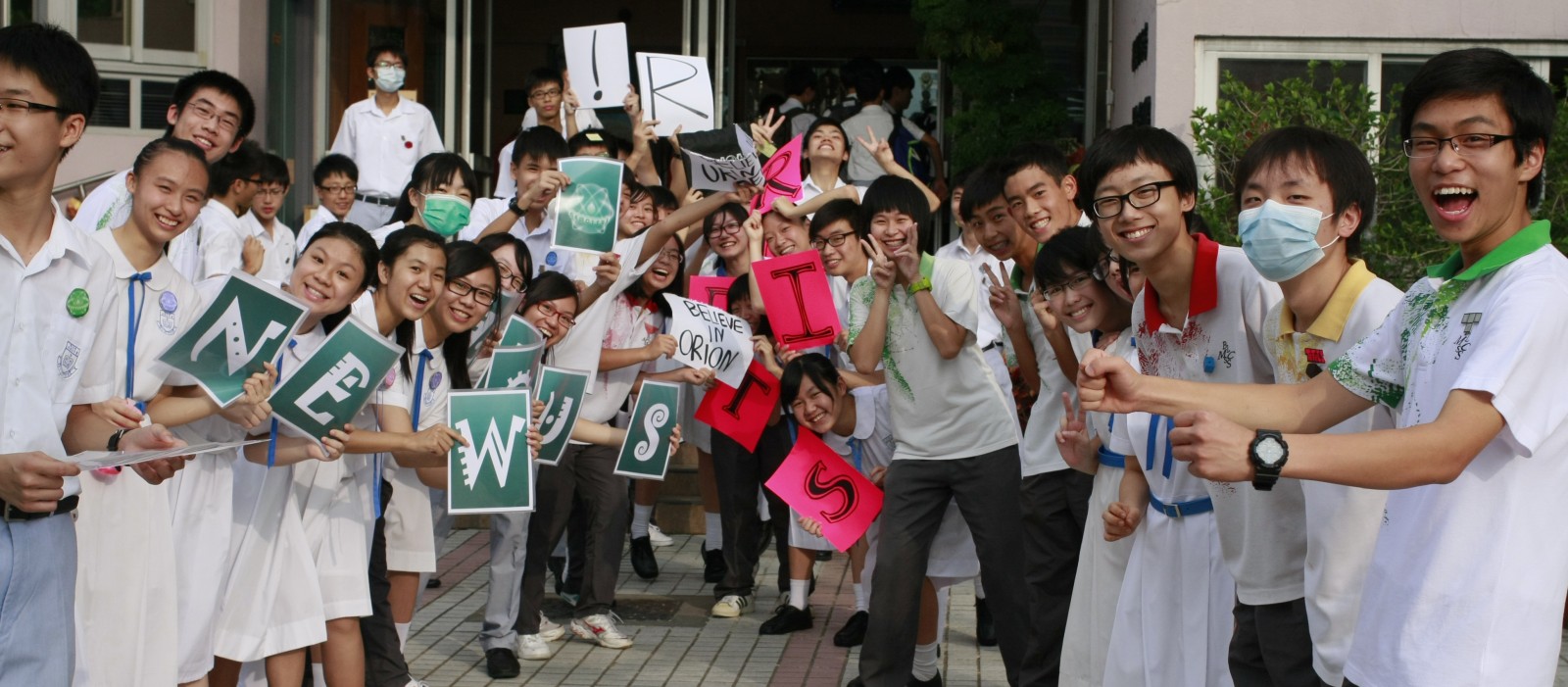 2023-2024 Secondary One Admission Registration Procedure
Date:​ 13 July 2023 and 14 July 2023
Time:​ 9:00a.m. - 12:30p.m. and 2:00p.m. - 4:00p.m.
Venue:​ 1/F Auditorium
Reminders:
1. All new secondary one students must register at the allocated secondary school in person with his/her parent/guardian during the above time slots. Should the student and his/her parent/guardian be unable to register with the allocated secondary school in person, they should authorise in writing a representative to complete the procedures on their behalf. For details, please contact the respective primary school.
2. Students should bring along the following documents for the registration:
(a) HKID card
(b) Allocation Slip and Admission Slip
(c) Original copy and photocopy of primary six first term and second term report cards
(d) A student photo
(e) Address proof (e.g. electricity bill or others)

• Application Instructions (Chinese version only)(Download here )
• Application Form (Chinese version only)(Download here )
Notes for Applicant and Application Form: Download here
Frequently Asked Questions about S1 Admission1: Download here

Date of submitting application:3 Jan - 17 Jan 2023
Based on the regulations of the Personal Data (Privacy) Ordinance, all information collected will only be used for admissions to our school and will not be used for any other purposes. All data will be destroyed after the admission process.
F.1 Discretionary places interview
Letters regarding F.1 discretionary places interview arrangements have been posted. Please contact Ms. Tsui during office hours should you fail to receive the letter by 7 Mar 2023 (Tue).
If the applicants are not able to attend the interview as per scheduled, please contact Ms. Tsui, Executive Officer, at 26922161, before 7 Mar (Tue) at 12 noon to re-arrange the interview slot. Late applications will not be entertained.

Part 1:School Profile
About school vision, philosophy, values and beliefs, please refer to the video clip attached below "S1 Admission Talk (Part 1)". Parents should visit the school website to check out other video clips about the school information prior to the talk.
S1 Admission Talk (Part 1)
Part 2:S1 Information Day
Date:7 Jan 2023 (Sat)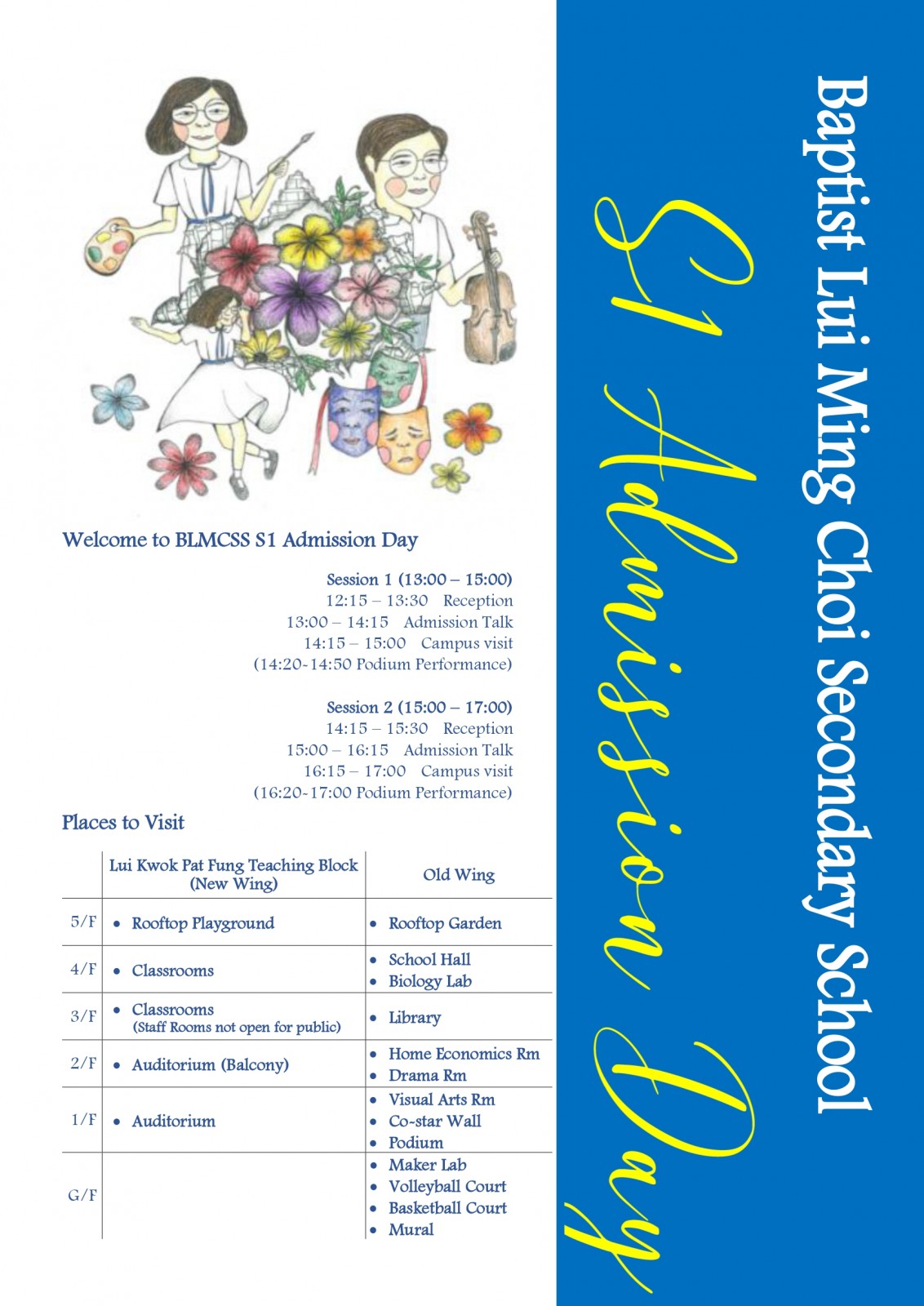 Time:Session 1 - 13:00 - 15:00 (on-campus) / 13:00 - 14:15 (online)
Session 2 - 15:00 - 17:00 (on-campus) / 15:00 - 16:15 (online)
Venue:School Hall / Auditorium / Classroom (on-campus) / ZOOM (online)
Contents:(1)
S1 Admission Talk (Part 2)
(Click the above poster to read the PPT)
including Admission criteria, admission interviews,
Q&A;
There will be a Kahoot Quiz Game on S1 Admission Talk (Part 1) during
the S1 Admission Talk (Part 2). Do not miss the chance to win a prize, and
(2) Campus Tour (on-campus only)
Quota: 580 seats each session (on-campus) / 500 seats each session (online)
Registration
Click the below link (available on 30 Nov 2022)
Select one session and fill in the registration form
Confirm registration and print the registration receipt
Each family can only register once. Duplicated registration will not be entertained.
Enquiries
Executive Officer, Ms. Tsui at 2692 2161 (Mon - Fri : 9:00 a.m. - 5:00 p.m.) 
On-campus @Hall /
Auditorium / Classroom

Online @ ZOOM