Astronomy Club
"When I look at your heavens, the work of your fingers, the moon and the stars that you have established..." (Psalms 8:3, NRSV)
Objectives
 To arouse students' curiosity and interest in astronomy-related knowledge and activities
 To widen and enhance students' knowledge and horizons in astronomy
Contents
 Activities inside school: irregular meetings held on Mondays after school, with varied activities including solar observation, talks, movie watching, DIY workshops, etc.
 Annual event: Astronomy Knowledge Contest
 Activities outside school: visits, camps, etc.
Features
 Welcoming students of all grades, our diversified educational and interesting activities give students the unique experience of learning about and appreciating our Universe.
 Planning and running club activities, our committee members are trained to be servant leaders with good communication skills, a sense of responsibility and creativity.
Snapshots
 Solar Observation Activity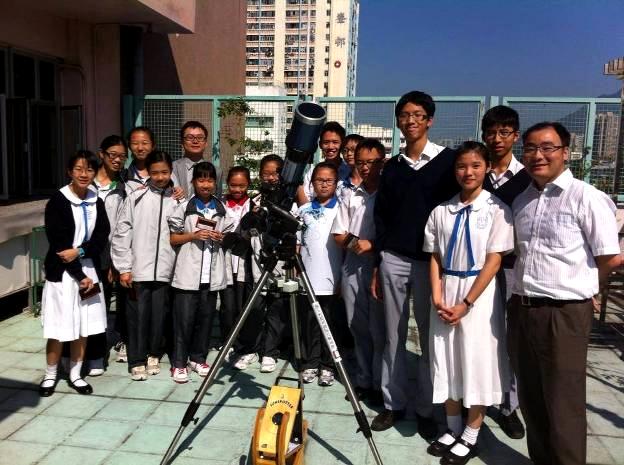 Astronomy Knowledge Contest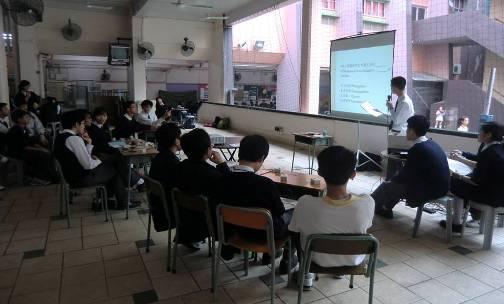 Camp

 <<The Astronomy Magazine>>